Tomb of the Beholder
A downloadable game for Windows
Enter the ancient tomb of the Beholder. Uncover the forbidden knowledge and unlock infinite power.
Eandair Ifreann, a powerful magus, seeks unlimited power. He has uncovered an ancient tomb and has entered it in search of an ancient evil, The Beholder. He must traverse the dangerous tomb avoiding traps, enemies and solving puzzles. However not all is as it may seem and Eandair may soon find himself in a very sticky situation....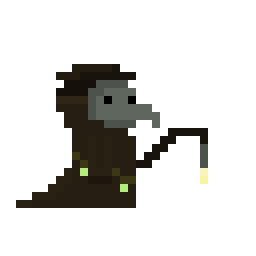 Tomb of the Beholder is a short, simple, 2D puzzle platformer with a twist. Youmust dodge enemies, avoid traps, activate lamps and traverse the levels to uncover the secrets of the Beholder, be careful though for Eandair only has three vials of life essence to revive himself....
Recommended for ages 9+
Contact Information:
Obeonix@gmail.com
About the Developer:
I'm a student studying game design. This is my first solo game.
Install instructions
-Download the .zip file.
-Extract the files.
-Launch the .exe file.
-Enjoy!